For months I had been searching for someone to install a heavy drapery rod along one wall of a great room where the windows extended almost to the ceiling.  I called different services that had been recommended to me; some businesses said they would call me back to arrange a time, but never did.  In some cases, I never even received a response to my initial inquiry.  David Wickes, however,  returned my call the  same day, assured me that his people could handle the task, and arranged a visit to my home for soon after our call, especially impressive because I called around Thanksgiving.  The workers who came to my home were obviously experienced professionals, who were able to complete the job perfectly, within the time they had estimated.  I am delighted to have found David and his crew;  my only regret is that I had not discovered them sooner.  They are an amazing resource for homeowners.
---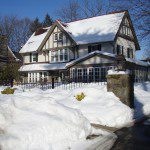 Whether large or small projects, David and his crew have always been very attentive, thorough, and courteous on the numerous house repairs and improvements they have done for us over many years.
---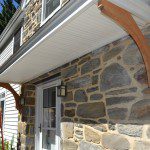 Older homes often need lots of small repairs that can snowball into a real nuisance. We were lucky to be referred to David when our fix-it list got out of control.  He gave us a fair price estimate on a series of small repairs requiring diverse skills, one of which other tradespeople claimed they couldn't do (making sure that our dryer vented properly). He and his crew are highly professional. We're glad to have them as a resource for the next time our home needs some TLC.
---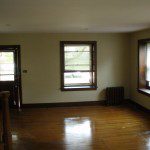 David Wickes has done almost all the work to maintain and improve my 'old house' for the past 7 years. His work has always been impeccable. His attention to detail in matching old finishes and trim styles has enabled me to maintain my old house look with new house convenience (draft free windows, new porch, structural repairs, replacement of rotted exterior woodwork, new gutters, the list of painting and repairs is very long). All of his workers have been delightful, helpful, reliable and extraordinarily clean. I can't recall any collateral damage during the many projects he has completed for me. Most recently he installed a new bathroom and a powder room which are the envy of all my friends! During the project there were many unexpected problems that required creative solutions. David always described the possible ways to fix things and helped me make the right decisions.
---
We have worked on Patsy's home from the time she purchased it. The interior was repaired and painted and we added a bathroom & powder room. There were extensive repairs outside. We installed windows and a new porch.
---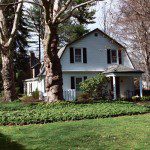 Wickesworks has completed several projects for us over the years to our complete satisfaction. The team produces high quality work professionally and efficiently with great attention to detail,sensitivity to family needs and total respect for the surroundings. Wickesworks and its diligent staff has our highest recommendation.
---
We have worked for Marlynne from the time I started in business. Our work includes painting inside and outside, carpentry repair and installing closet doors.
---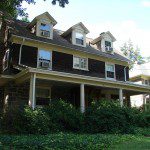 If we had known Dave when we first bought our house it would have saved us a lot of aggravation and money. He is very experienced with old houses, knows what should take priority and what can wait, is honest, works like crazy, and knows his limits. Now, when we have a question, we just call him."
---
We began work for Mary & Chris last year. First we identified several leaks and made these repairs. Last summer we finished the trim on their home and we are just starting work on window sashes.
---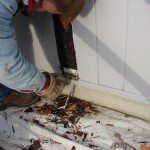 "Not too long after a well-known local company had painted our house, we hired David to paint the exterior again because paint was flaking off at various places. Were we ever surprised when David pointed out a number of areas needing repair rather than another coat of paint to mask the problems. David and Clif fixed the problems and painted only those select areas. Now our house is not only painted, it is sound – window sills, sashes and all!
---
I am careful not to "knock" other businesses and often don't know what people agreed to. When I present an estimate it will always include repairs and painting.
---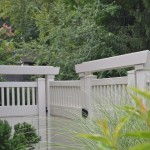 "David Wickes can be relied on to do quality work in a timely and reliable way. As an owner of an older home, it is wonderful to know that he is available to work on a wide range of tasks. His staff is terrific as well."
---
We began work for Betsy and Mike two years ago. Since then we made repairs, painted and installed chair rails in their dining room.